New Business Development Towards the Next Goal
Synergy Group was established in 2008 and it was the 10th anniversary last year. The company is currently an integrated energy-saving and energy management solutions provider, focusing on energy efficiency technology design and product customisation, investment, installation and commissioning, operation and maintenance. Last year, it began to invest in renewable energy, energy storage and distributed energy businesses. The company was listed on the GEM in 2015 and transferred to the main board in the following year. It is the first Energy Service Company listed in Hong Kong.
The Chairman and Chief Executive Officer of Synergy Group mentioned in an exclusive interview with Radio Television Hong Kong (RTHK) that the Group is committed to providing energy-saving solutions for its customers to reduce carbon emissions. In the past 10 years, its customer base has grown from Hong Kong to Southeast Asia, Indonesia, Malaysia, the Mainland, Japan and South Africa. The Group announced earlier that the net profit surged by 75.8% by to HK$75.926 million for the six months ended 30 September 2018. During the same period, the revenue increased by 26.6% to HK$171 million, mainly due to the overseas market. Although the gross profit margin has dropped, it was still more than 40%.
Ideal Shared Profit for Saving Energy in Buildings
Mansfield explained, "Synergy Group's business model is to establish an Energy Management Contract with its customers, and use its proprietary products to save energy. Synergy will only share part of the generated savings upon success, creating a win-win situation between us and our clients ("No Win, No Fee"). Although many commercial properties in Hong Kong achieved BEAM Plus rating, Synergy Group can still save 70% of their expenditure in public lighting. Synergy Group usually received 50% to 70% of the savings. The sharing amount depends on the length of the contract; the shorter the period the higher the sharing portion."
"In the early years, Synergy Group worked with major local developers, but the customer base has expanded overseas in recent years. The first overseas customer was Singapore Changi Airport in 2010, and then further expanded to Malaysia, Indonesia, South Africa, the Mainland, etc., Synergy Group has set up branches in these markets while we operate partnership programmes in the Japanese and Australian markets. Today, the proportion of Hong Kong's market is relatively low, and it has been surpassed by Southeast Asian and African markets."
"The core business has developed steadily in these years. Last year, Synergy Group obtained a new customer from South Africa with more than 2,500 hypermarkets and sales points, becoming the largest customer of the Group. The market share of South Africa alone has already larger than the sum of shares in the Indonesian and Malaysian markets. Due to the strong stickiness of customers, an average of more than 85% of contracts will be renewed, which will bring stable business recurring income and growth in the future.
Develop A.I. Analysis for Property Management Business
Synergy Group is expanding its new business through a number of acquisitions. Last year, it acquired the Hong Kong-based Artificial Intelligence (A.I.) technology company Negawatt Utility Group (NU). NU was founded by Professor Daniel Chan, who was one of the developers of the Hong Kong Green Building Assessment and Beam Plus guidelines. NU provides "Building AI SaaS (Software at a Service)", which is a cloud-based technology for massive data collection, energy and environmental monitoring and big data analysis through A.I. for connected properties, enhancing efficiency and effectiveness of building management.
"After completing the acquisition of NU in July last year, NU has become a subsidiary of Synergy Group and it has begun to provide revenue contribution. Synergy Group also began to sell this "virtual engineer" to existing customers. The general response was good. The electricity expense proportion of lighting and air-conditioning in commercial buildings are generally 20% and 60%, respectively. The biggest challenge is the ways that can be implemented to save energy in air-conditioning. As long as the NU platform is connected to the building operation system (BOS) of the property, analysis and conclusion can be completed in half a day, in order to allow the property management personnel to make more effective deployment. The first step of analysis can usually save 15% to 20% of electricity. The customer only pays a monthly fee of HK$15,000 to 25,000."
He pointed out that there are more than 40,000 buildings in Hong Kong, of which more than 8,000 buildings are Grade A and Grade B properties. They all have building operation systems, in which they are potential customers in the long run. The goal is to absorb 1,000 properties in the first year. If the business develops well, it can be introduced into Southeast Asia and the Mainland such as the Greater Bay Area in the future, as mainland properties are also in great demand for effective energy management.
Entering Energy Storage Business with the Purchase of Vanadium Assets
Synergy Group also acquired approximately 23.6% of Invinity in March last year, hoping to diversify its business into renewable energy and energy storage. Invinity has a Vanadium asset with an area of ​​about 0.9827 square kilometers in Hunan Province through its 70%-owned Chinese company. He said that after years of developing energy conservation and energy management business, Synergy Group hopes to enter the next stage of renewable energy and energy storage. Due to the development of distributed energy (Decentralised Energy) around the world, the demand for micro-grid and energy storage is large, and have become mainstream trends in Europe and the United States. It is expected that Hong Kong and the Mainland will be the next wave of key development markets.
He analysed various types of batteries that can be used for energy storage, and found that vanadium redox flow battery is a relatively good choice. This technology has been applied for 15 years. In the early days, it was one of the military options of the US military. The original vanadium metal can also be used in the steel production process. The strength of steel can be increased when vanadium is added during steel making, leading to certain industrial demand. Vanadium can also be used for the production of vanadium-pentoxide electrolyte, which can be converted into electrical energy after being charged in flow batteries. Degradation is limited with better safety and stability than lithium-ion batteries. Due to the explosive nature of lithium-ion batteries, countries such as Japan and South Korea have banned outdoor lithium-ion battery storage, leading to increasing competitiveness of vanadium redox flow batteries.
Mansfield said, "vanadium redox flow batteries cannot be widely adopted due to the relatively high cost of vanadium. Therefore, it is necessary to co-operate with Invinity to buy vanadium-containing assets in Hunan. Before buying the asset, vanadium pentoxide flakes (98% purity) were sold at RMB 140,000 per tonne, and today it has risen to RMB 520,000 per tonne. Due to the mainland's policy in cutting overcapacity during the period, many of the steel-making factories, which have previously divided into four tiers, have closed down and reduced to only the presence of the first tier. To produce high-quality steel, it is necessary to add a large amount of vanadium. After the second-tier steel-making factories have turned into the first tier, the demand of vanadium will rise sharply, and the vanadium price will rise.
He is grateful that Synergy Group has already possessed its own vanadium-containing assets. According to the geological report, the vanadium pentoxide deposit is not less than 35,000 tonnes. It is expected to start production in the first quarter of this year, with an annual output of 3,000 to 5,000 tonnes, enough for the next seven to ten years. The company is still investigating other vanadium-containing asset opportunities. Strong demand for steel production has caused a shortage of vanadium metal, and the demand for energy storage will rise. The short-term price of vanadium is still optimistic. The company's strategy is that the partially extracted vanadium will be used to develop the vanadium redox flow battery business. If the vanadium price continues to rise sharply, it can be sold to steel mills. The recent market value has reached 2.6 billion considering an annual output of 5,000 tonnes. It will bring attractive profits based on an operating cost estimation of RMB 75,000 to 80,000 per tonne.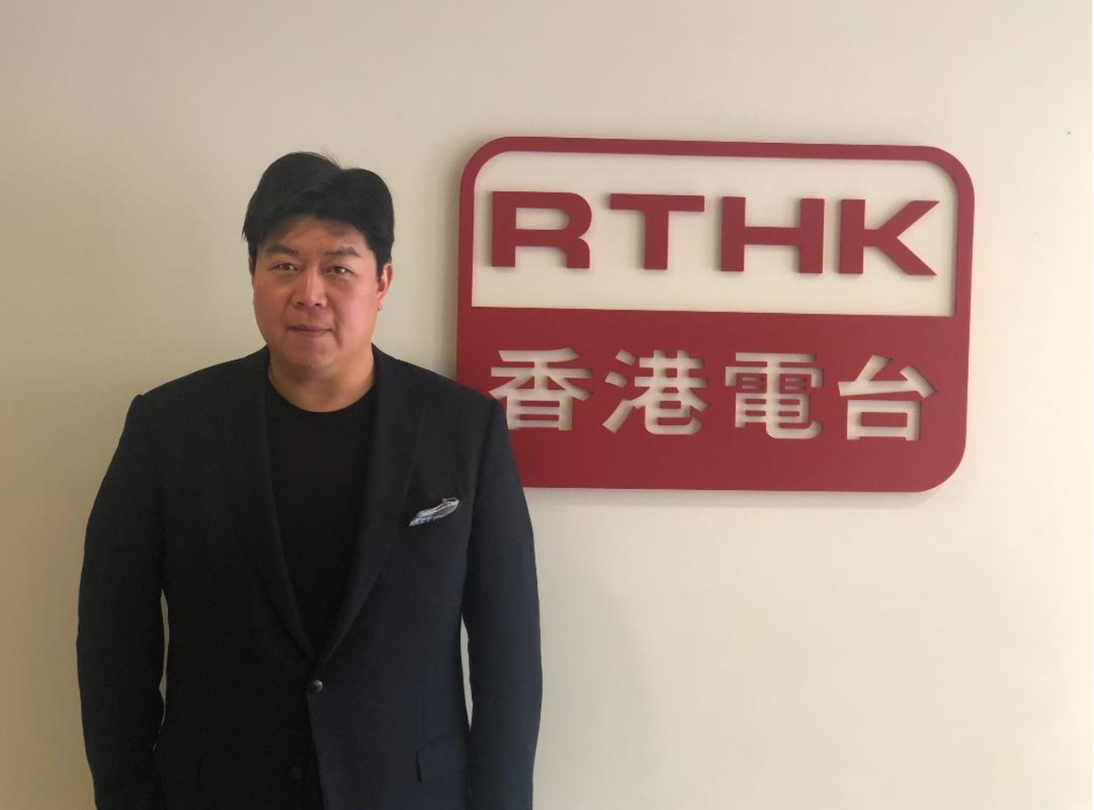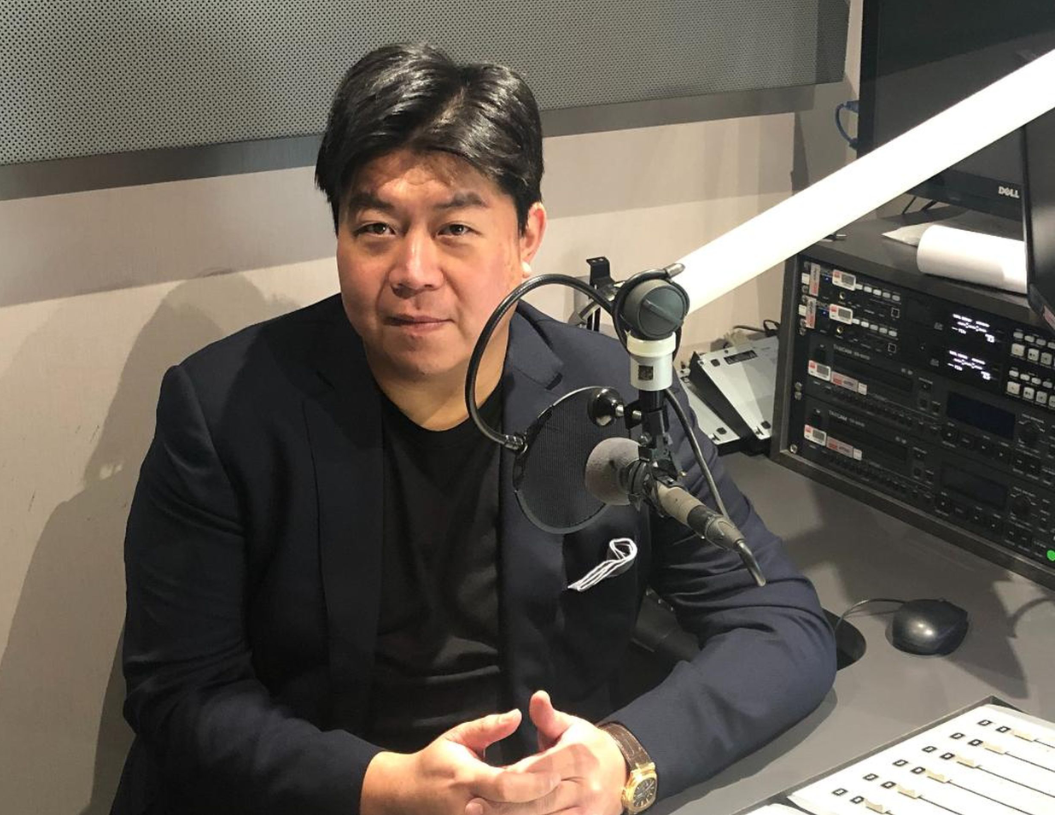 Photo : RTHK
BACK
DOWNLOAD