The Stock Exchange of Hong Kong Limited (HKEx) decided to implement a semi-mandatory requirement for Environmental, Social and Governance (ESG) reporting from 2016 onwards, whether listed companies or companies preparing to be listed on the main board or GEM board, it is important to know its impact.
With HKEx's upcoming enhanced ESG reporting requirements, the clock is ticking for listed companies to report their sustainability performance. Whilst the HKEx has taken a step-by-step approach to helping listed companies to comply with these requirements, there are still several hurdles in which listed companies must face. In this seminar, the speakers shared some of the more complex Key Performance Indicator (KPI) calculations, and how, in time, ESG reporting strategies could bring about sustainable business benefits.
Arthur Lam, Vice Chairman and Executive Director of Synergy Group, was one of the key speakers of the seminar and said, "There are choices for reducing energy use in almost all functional areas of a commercial office. We share multiple options of energy management, not only lighting, cooling and heating aspects, but also communication and education."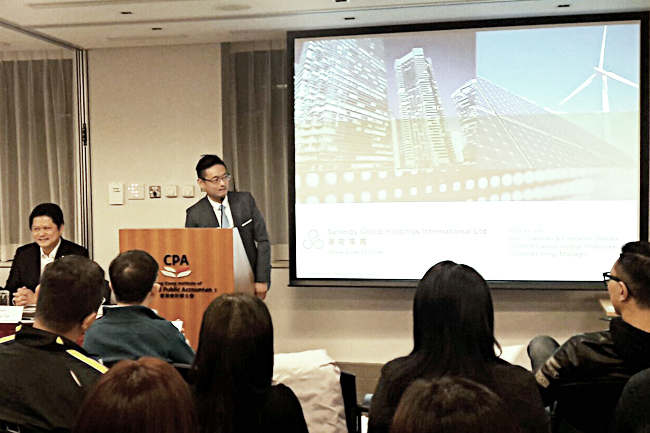 BACK